Wow!!! The week has flown by! I've been enjoying all the wonderful Bumblebee versions! I'll post a recap next Friday but if you missed any, feel free to scroll through my posts and link back to the bloggers that were featured each day!
Just look at this ADORABLE expression of this precious girl!! Melissa at
Sew Like My Mom
has beautiful daughters (and a cutie little boy!) and I always get a smile on my face when I see them in her pictures!
I've followed Melissa's blog for a while and LOVE her
pillowcase dress tutorial!
This is the tutorial I always send to people who are first learning to sew! It's the perfect beginner project or a super fast and easy project for a gift!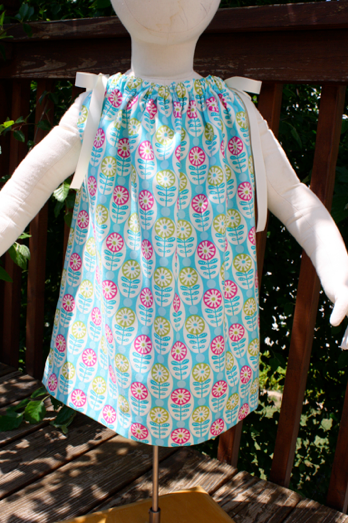 I love that Rachel and Donna are a mother and daughter blogging team!!! What sweet memories they're making together as they sew and share! I love seeing the outfits they put together through pattern testing and pattern reviews! Check out this
hooded vest
that is PERFECT for this time of year!
I hope you all have a FABULOUS FRIDAY and check back again on Monday for more Bumblebee inspiration!!! Don't forget to enter the giveaway at any of the guest blog posts and if you have a version you've sewn that you would like to e-mail I will post it in my recap at the end of next week!