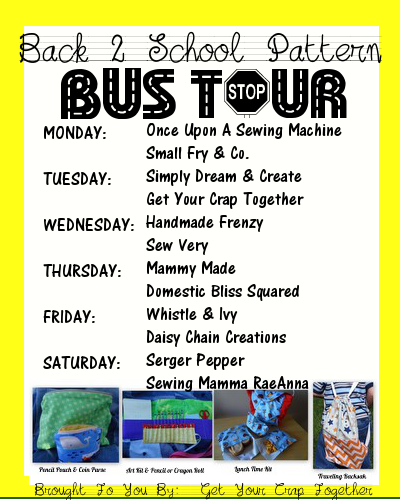 When Chelsea of
Get Your Crap Together
asked me to be a part of her Back 2 School Pattern Pack Tour I was happy to oblige!!! You see, my baby boy is starting preschool this year!!!! Where did the time go????
The pattern pack has
a Backsack, Pencil Pouch, Coin Purse, Crayon Roll, Art Kit, Lunch Sacks and a bonus Cold Pack pattern! You can purchase it here: http://www.etsy.com/listing/127654298/instant-download-back-2-school-pattern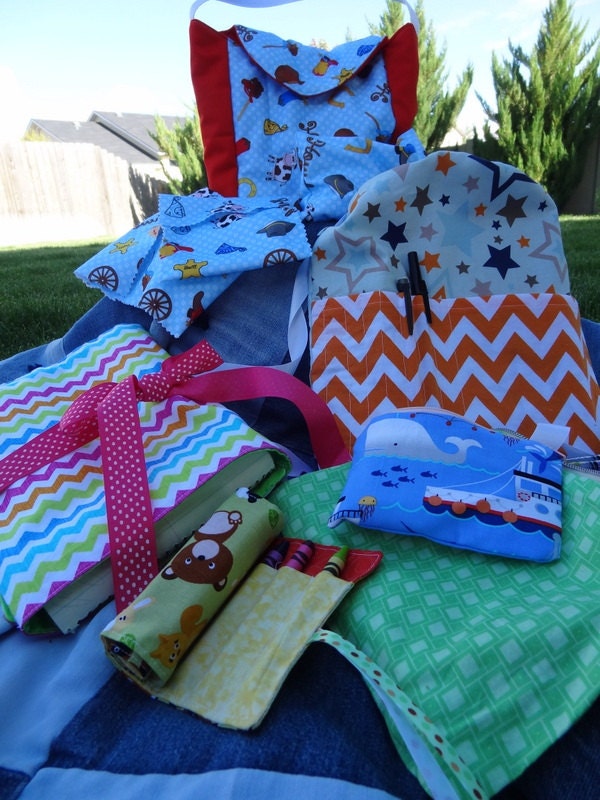 The coin purse was so fun to sew up and I made 2 using recent scraps from some sewing projects this week! I even recycled a zipper from an old pair of pants on my first coin purse!
As you can see in the picture, I added box corners at the bottom of the coin purse. They are not in the directions on the pattern but you will be able to see my tutorial on Chelsae's blog August 15th! Be sure to check it out! It's a great way to add something extra to a simple bag/tote pattern!
The school that Christian will be going to has hired me to be their music teacher!!! I will be teaching 2 days a week to ages 2-5 and I've already planned out my first few lessons! Want to know my secret to teaching the little ones? PUPPETS!!! :) I think I'll eventually have to try making my own! Right now I have so many stored up from my 10 years of teaching elementary music that I should be set for a while!
And having an embroidery machine is a plus when working for a school! Here's a selfie of me testing out where the school logo will be on our new shirts!
And one more picture - Christian's 1st day of School Shirt! Yes, I will be that mom making custom shirts for all my kids and their milestones/field trips/etc.!
Thanks so much for having me participate in the tour, Chelsea!!! Here's your chance to get your little one ready for school in handmade style! Enter for your chance to win the pattern bundle!
Giveaway Button Link
a Rafflecopter giveaway
If you are wondering about the status of my new pattern (
Bumblebee Dress
) I think it is really close to being ready to release! I am waiting for measurements from my testers and a few fine tuning tweaks! I set up "Shop" at the top of my blog that you can go and download the other two patterns that I have created for free! Have a great weekend!