It's going to be an exciting month for my blog! I will have my first two guest posts in a few weeks! Make sure you go to Andrea's blog to check out all the cute costumes!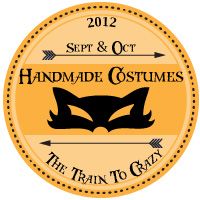 They have a Baby Series starting on September 10th! (Sept 10-22)
My contribution will be how to make an easy baby blanket and also a guide on how I machine embroider!
I also plan to post tutorials on my Project Run and Play sew along! I'm going to be busy!!! :)